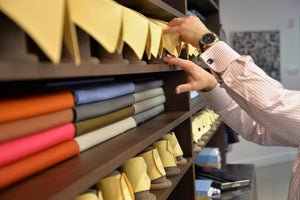 Bespoke shirts make up the foundation of the Anto establishment.
The Anto Bespoke Process
For over five decades, Anto's Bespoke service unites irreproachable craftsmanship with timeless elegance. Dressing in your first Anto shirt is an unparalleled experience.
1. Measurements
The Anto Bespoke experience begins with guidance from our in-house shirt artisan who will take up to 18 measurements from your body, considering every fundamental detail of the architecture of your first Anto shirt. Your personal shirt blueprint consists of your posture, fit, fabric selection, and styling options.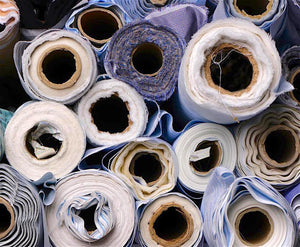 2. Styling
Next we will help you navigate through a myriad selection of the world's finest fabrics, and an array of collar and cuff options that transcend through style eras, all contribute to a flawless shirt, that is distinctively an Anto shirt.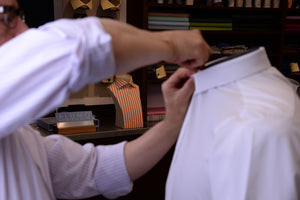 3. Fitting
Based off of your measurements, individual traits and preferences a paper pattern is created. Next the fabric is hand cut in order to ensure the quality and precision of your Anto shirt. Once your shirt is complete you will be invited to the Beverly Hills atelier for your first fitting. We will make note of necessary changes and apply them to your pattern and shirt.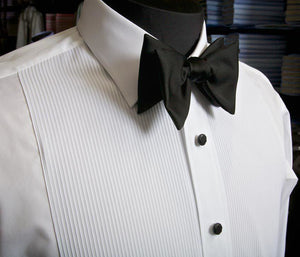 4. Perfection
Once the fit is perfected, we will complete the rest of your order and will have your paper pattern stored in their vault, which is located at our factory in Sherman Oaks, California. Your shirt blueprints will be stored amongst Anto shirt legends and their iconic timeless film styles.