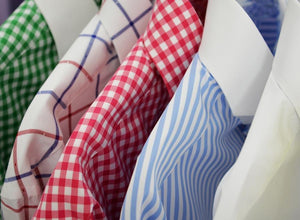 Caring For Your Shirt
Sourced from the highest quality cotton, a Anto Shirt will last you a lifetime if properly cared for. Please consider the following options in order to keep your shirt looking new.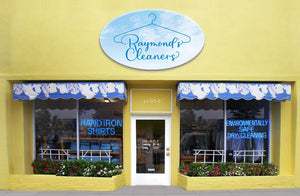 All high quality dress shirts are made with 100% cotton fabric, and since cotton is a natural fiber it will shrink. Therefore, if you decide to send your clothes to a dry cleaner we highly recommend you send them to a professional who specializes in shirts. If you're a Los Angeles local we recommend Raymond's Cleaners in Sherman Oaks. Once you've found a dry cleaner you're comfortable with, make sure to specify that they DO NOT use starch or machine press your shirts. Using starch will slowly deteriorate the shirts inner fibers and lose its shine faster, while machine pressing your shirts can cause unnecessary damages to the shirt. We always recommend that your shirts be hand pressed, which allows the user to have more control when dealing in sensitive areas like the collar and cuff.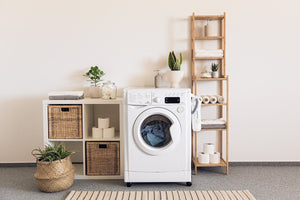 If you decide not to go with a dry cleaner, unbutton your shirt and cuffs, and make sure to remove the collar stays as well. Set your wash on the Delicate cycle for finer fabrics, however, if your shirt is made from heavier fabrics you may use the Normal cycle. You may use hot water for your white and light color shirts, however, for your dark color shirts make sure to use cold water, as to not damage or fade the color. Make sure to use a high quality detergent, as a low quality one will cause discoloration to your shirts. Once the shirts are washed they will come out wrinkled, we recommend you hang them up and let them air dry. DO NOT throw your shirts into a dryer. After the shirts have air dried, iron each one of them and once you have finished ironing hang them up once more.